PVC-52 profile with perforation


The PVC-52 is intended for use in shutters. It is offered in a version with perforation in a broad range of colours.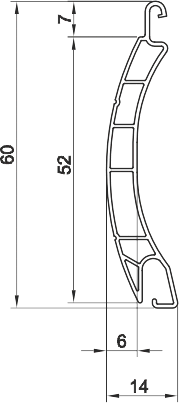 Profile height: 52 mm
Number of slats per meter of height: 19 szt
Maximum width of the shutter: 1600 mm
Maximum area of the shutter: 4,3 m2
Weight 1 m2: 4,0 kg
Additional information

   Please pay attention that the above samples of colors may differ to some extent from the actual colors.