The history of the company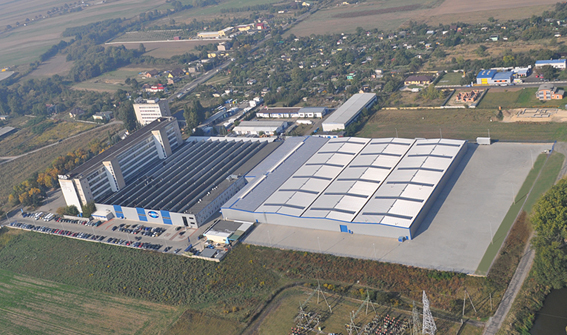 PORTOS is a Polish manufacturer of window shutters. It was established in the early 1990s in Kalisz as a private business of Renata and Tomasz Szukalscy.
From the very onset, PORTOS has been manufacturing and selling front mounted shutters. Owing to a dynamic development and high investment outlay, it has become a leader in the industry sector in Poland. Investments in modern machines and technologies, intended for the production of roller shutters, have allowed PORTOS to offer high quality products at competitive prices.
At present, our premises occupy an area of 45,000 m2, this includes our headquarters in Kalisz, production halls and warehouse space. In 2017, we completed the construction of our new facility in Kuchary. The new building has an area of 68,000 m2 and contains production halls, warehouses and office space.
PORTOS has highly qualified personnel, dedicated to provision of top quality customer service and improvement of their qualifications on an on-going basis. The company can also provide transport and logistics services, and thus, quickly deliver the order to the place of destination.
Owners,
Renata and Tomasz Szukalscy