The history of the company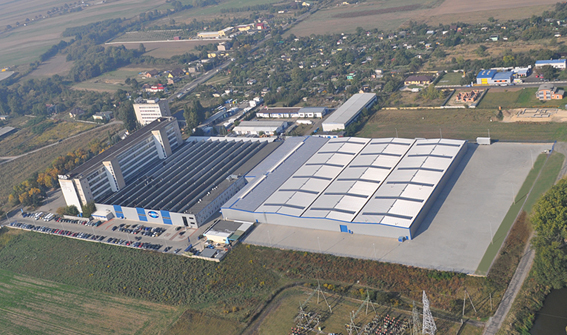 PORTOS -The manufacturer of high quality window shutters from Wielkopolska Voivodeship - was established in the early 1990s in Kalisz as a private company of Renata and Tomasz Szukalscy.
From the beginning of its existence it was involved in the production and sales of shutters. An intensive and dynamic development of the company PORTOS and significant capital expenditures allowed the company to become one of the leading Polish producers of shutters and roller blinds. The purchase of modern machines and technologies for the production of shutters enabled us to offer the customers high quality products at very attractive prices.
Currently the company PORTOS occupies approximately 45,000m2. In 2009 we purchased a land with the total area of 20,000m2. A year later, a new warehouse with a total area of 7,000m2 was built. Further investments were made at the beginning of 2011. Then, the next warehouses were opened. The surface of warehouses was increased by more than 10 000 m2. The remaining ground will be allocated to car parks, loading places, etc. The company employs highly-qualified staff.
The goal of the company PORTOS is a widely understood as development and the maximum customer satisfaction. Our own transport system and efficient logistics ensure instant delivery to the place determined by the buyer.
 
Renata Szukalska and Tomasz Szukalski, the Owners.