Production
In its production process of roller shutters, PORTOS uses its state of the art machines and properly selected materials, which translates into high quality products and attractive prices. PORTOS also makes its best efforts to minimise its environmental footprint by using polyurethane foam inside the aluminium profiles, that is free of hazardous freon, and by coating the profiles with paints that are free of heavy metals, such as cadmium or lead.
PORTOS is a leading manufacturer of roller shutter systems that produces many components by its own means and resources. Owing to that, we are able to guarantee high quality of our products and attractive prices. Properly selected materials and modern machines underlie high durability and long life of our products. We hold a number of quality certificates in respect of the final products and their components.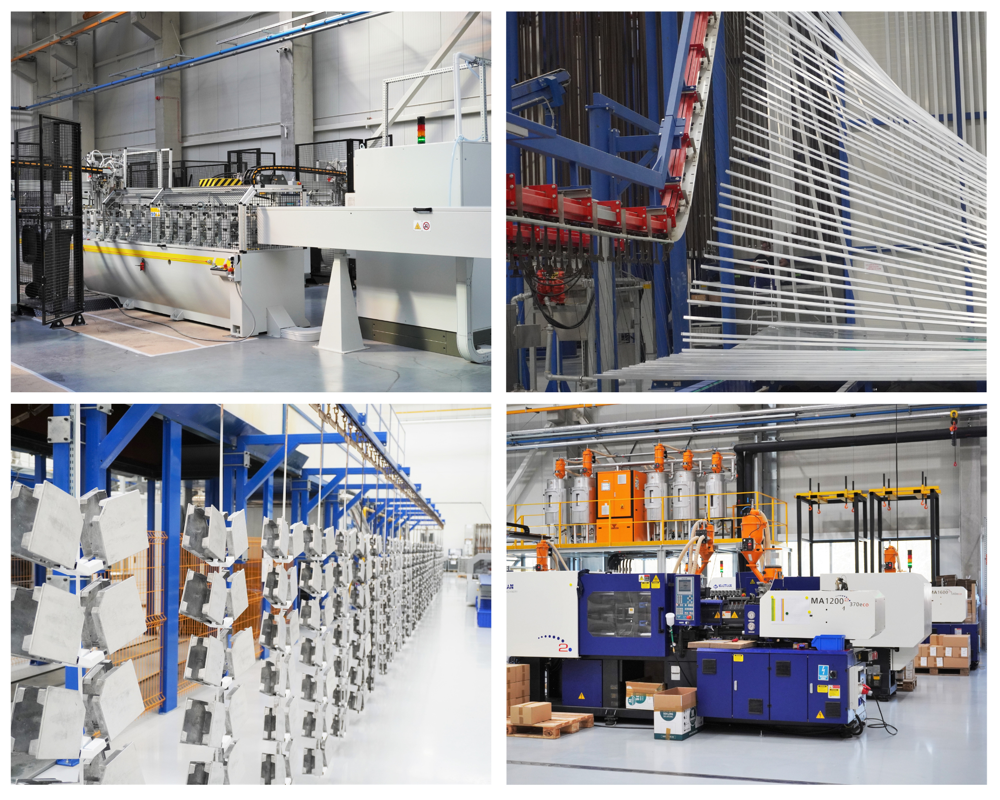 Roller shutters by PORTOS guarantee efficient protection against cold and excessive exposure to sun, which translates into cost-efficiency. Front mounted and wall mounted roller shutters by PORTOS also ensure excellent UV shielding and thus, are in high demand on the market.
PORTOS offers a wide range of shutter curtain profiles in a variety of colours and can, thus, always satisfy the client's tastes. The product offering of the company includes aluminium or PVC  front mounted shutters, that can be either installed on the elevation of the already erected buildings or during the assembly of windows, as part of the window system in buildings under construction.
PORTOS offers the best electric drives in the industry sector, and can advise its clients on the right selection of the control system that will facilitate a user-friendly shutter control.