Microswitch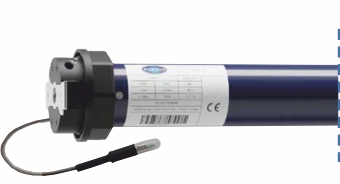 The new updated version of PORTOS radio motors has been equipped with a microswitch located on an external wire that enables programming the motor without having to switch the power supply off.
The procedure becomes a lot less complicated for installers that do not have the possibility to switch the power supply off.
The switch itself is easily accesible right after opening the inspection hatch of the roller shutter.
Pressing the microswitch button for one second enables the motor to acces the programming procedure ( the motor makes the same movement as if the electricity had been switched off and on again ). Next we follow the steps accoridng to the type of transmitter used.
An additional function available when pressing the microswitch for more than six seconds is the shift of motor directions without having to reprogramm the motor once again.
All the functions described above are presented in the instruction manual available on the website.
See also